Sites of Interest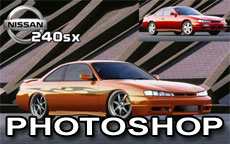 1989 Chevrolet Silverado Stereo Install

During the summer of '94, I performed my first installation in a pickup. The vehicle was a 1989 Chevrolet Silverado with a standard cab. The owner wanted clean sound without overpowering bass. He also wanted to keep the factory radio/cassette which turned out to be a major pain in the butt!
The system starts with the factory head unit and a Sony 10-disk changer. The speaker outputs were converted to RCA via a Soundquest 4 channel converter. These outputs connected to a MTX 3-way active crossover. High and passive outputs went to an Alpine 4 channel amplifier. The high pass outputs ran a pair of MB Quart Stealth 4" mid/tweet combos in the factory dash locations. The passive (100hz to 20khz +/-) outputs ran a pair of MB Quart KNS series 5.25" mid/tweet combo located in the doors. These are what I would call REAL MB Quarts as it was before Rockford Fosgate bought the brand and turned it into mid-level junk. It's a damn shame as I thought the original German-made MB Quart speakers were some of the best mids out there.
The crossovers sub outputs initially went to my old Sherwood 240 watt amplifier and my old pair of MTX Terminator 8" subs which had been used in my 1983 Corolla, but, this was changed to a Earthquake 2x75 watt amplifier and a pair of JL Audio 8w6 subs running at 3 ohm per channel. I built the sub box to run the full length of the truck behind the back seats. Between the subs was the area used for the amplifiers and crossover. The box was built to offer full use of the seat in the farthest back position. Wiring all came out the top as seen via the picture and could be hidden with a factory panel. The picture also shows the first configuration utilizing the Sherwood amp on the left and the Apline on the right.

The end result had a nice sound to it with only a slight seperation issue resulting from the off-axis location of
the Quart 4" drivers in the dash. The major issue I with this system was due to a ground loop being injected into the system from the Soundquest converter. Plans were to eventually add a true CD player but I do not know if it was done or not.