Sites of Interest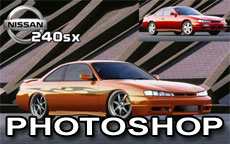 1996 Nissan Sentra GXE Stereo Install

| | |
| --- | --- |
| | This project vehicle was a 1996 Nissan Sentra GXE (4-door). It was used as a daily driver for a couple of years and the factory system really sounded like crap. The first upgrade consisted of replacing the factory head unit to a Sony CDX-6260 CD unit. While the unit improved the sound somewhat over the factory system, the owner at the time decided she wanted some bass. Luckily, I just happened to have some spare equipment laying around the garage. So, off to the store we go to buy some wood for a sub enclosure. |
The available equipment for this installation consisted of a Kicker C10a 4ohm sub, a Sherwood 240 watt amp (4x60 or 2x120 or 2x60+1x120) that has been in and out of various vehicles since 1990, Musica RCA cables, Scosche 8ga power and ground cables. I built the box to Kicker specifications utilizing a simple sealed enclosure with 1.25cf of usable space and 1.25 lbs of polyfill. The inside of the enclosure was coated with 1/2 gallon of fiberglass resin to provide extra strength and to make it air-tight. After the enclosure was built and carpeted, I installed the Sherwood on the box and ran 12ga. Esoteric cable from the amp to the sub. While I was building the enclosure, the RCA cables and power wires were run.
After the enclosure and wires were run, I mounted the enclosure in the trunk with the sub facing the back of the vehicle for optimal sound. This actually made connecting the amplifier simple since it was perched directly behind the fold down rear seats and was very accessible. The amp was connected to the sub utilizing two channels of the Sherwood amp bridged giving 120 watts to the sub. This leaves two channels available for future upgrades which never happened.
While testing the system, I was very pleased. I have used this amp with a C10 before (83 Corolla utilizing a bandpass enclosure) and did not get the response I did from this one. The bass was strong and smooth. Even playing test tones did not cause any distortion of the sub (tho it did get the rear of the car singing).
I had planned to add seperates, a better 4 channel amp, and some sound deadning, but, the vehicle was replaced with a 1998 Nissan Quest mini-van before I could. Eventually the same equipement was installed in said mini van as well. While I do not have a picture of the sub combo installed in the car the box below is the enclosure and subwoofer after being modified for use in my 2002 Nissan maxima system.