Sites of Interest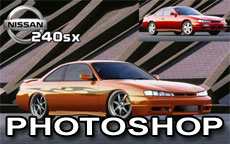 Polyfill Chart - Subwoofer Utilization

This information narrated from a article by Tom Nousaine in Car Stereo Review, March/April '95.
Polyfill (Dacron/polyester fiberfill to be technical) is that filler you can purchase that is used for pillows to give them that filled/soft feeling, or used within fiberglass insulation, or long-fiber wool. Polyfill can also be used in woofer installations to fool the woofer into thinking it is in a larger enclosure.
What does this mean? Well, effectively, if you can't squeeze the properly sized box into your vehicle, you can build a smaller enclosure and still (possibly) receive the same amount of bass as a properly sized enclosure.
How does it work? When your woofer is moving, the air inside the enclosure will heat up which makes the air "stiffer". When polyfill is in the enclosure, the air causes the fibers to move which in effect dissipates some of the heat within the enclosure. This can effectively increase the "seen" box size by up to 40%. Of course, this is an optiumum number. Using too much may have reverse effects.
How do I use it? Per the CSR article, there are a few rules of thumb that may be followed: For enclosures that are a maximum 3cf of internal airspace, using 1.5lb of fill per cubic foot of internal airspace should net a 30% increase in box volume without any major performance issues. For larger enclosures, using 1lb of fill per cubic foot can boost the enclosure by about 25%.
The following charts give a breakdown of the test results of this test:
Sealed Enclosure
1.4-ft Box
Stuffing Density
(lb/ft )
System Resonance
(Fsb)
Effective
Size
Percentage
Gain
0
56.6
1.4
--
0.70
53.0
1.6
14%
0.75
52.7
1.7
21%
1.50
51.7
1.8
29%
1.75
50.8
1.9
36%
2.60
50.4
1.6
14%
3.10
52.6
1.2
-14%
---
Sealed Enclosure
5.1-ft Box
Stuffing Density
(lb/ft )
System Resonance
(Fsb)
Effective
Size
Percentage
Gain
0
42.0
5.1
--
0.25
42.0
5.1
0%
0.50
41.2
5.8
14%
0.75
40.3
6.2
22%
1.00
39.4
6.5
27%
1.25
38.6
6.5
27%
1.50
40.2
5.6
9%
---
Ported Enclosure
1.4-ft Box
Stuffing Density
(lb/ft )
System Resonance
(Fsb)
Effective
Size
Percentage
Gain
0
42.0
1.4
--
0.40
39.1
1.6
14%
0.85
37.2
1.8
29%
1.25
35.2
1.9
36%
1.40
34.2
2.0
43%
1.75
35.2
1.9
36%