Sites of Interest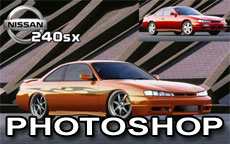 Matt's Car Audio
I was a big audio fan starting in the early 1980's but with old age comes a lack of interest. Still, for those who care here's some pages and installs.
This page is relatively straight forward and easy. Articles are below and a complete article listing is to the right. At the top and left side of the page are links to other sections of Moodym.com for your viewing pleasure. Enjoy and click often!
Audio Installs


2002 Nissan Maxima
Thus far my last audio system. Sub design and wiring information is included. Components included JL Audio, Alpine, Pioneer, Rockford Fosgate, and more.




2000 Maxima System
System installed into a 2000 Nissan Maxima. Components included Clarion, Alpine, Kicker, and Diamond Audio. Box design and build is included.




1993 Probe GT
1993 Ford Probe GT Installation information. This system was quite a test bed and included numerous systems with Adcom, USAmps, and other gear. Final system had my favorite brands at the time: JL Audio, MB Quart, Precision Power, a/d/s, and others.




1983 Corolla System
A play toy from the 80's. Numerous systems were installed in this vehicle ranging from four 12's to a single 8 inch subwoofer. Components included Kenwood, USAmps, Precision Power, Rockford Fosgate, a/d/s, MTX, Kicker and a bunch more.





How-To: Easy Fiberglass Door Enclosures
They may not be pretty but the results still worked well. This document is a walk-through for creating custom in-door fiberglass enclosures easily.




Polyfill Use
A good referece for utilizing Polyfill (aka: pillow stuffing) to increase the size of a speaker enclosure.




Amplifier Classification
Amplifier classification is based on the amount of time the output devices operate during one complete cycle of signal swing. This article describes the differences between Class A through Class H amplifiers.